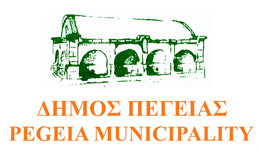 Pegeia Municipality is a public local government body in the district of Pafos. The municipality's Council is the policy-making body in its area of jurisdiction for a number of issues and policy areas defined by national law. Accordingly, the Council has the authority and frequently promotes and supports a vast range of activities and events including education, life-long learning initiatives, the arts, sport and social services, etc.
Additionally, as a municipal policy-making authority, Pegeia has developed over the years a strong administrative and management structure and is therefore in a position to provide administrative and managerial support for the duration of any planned activities.
Pegeia's experience is directly derived from its successful involvement in EU and locally funded projects, as well as to its collaborative network of Public administrations in the area (exchanging practices and knowledge and enforcingits personnel with a broad set of expertise and capabilities).
Link to Pegeia's website:
Linkedin account (*most active in activities relating to EU projects):