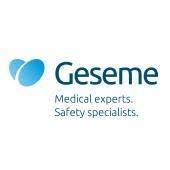 GESEME is a 24 years old Spanish organization in medicine, health, safety prevention and physiotherapy, sports, training, with a special interest in the social welfare and health of the people, by providing resources and means for the development of healthy lifestyles, sporting and social activities, conducting Vocational Educational Trainings for people from different sectors of activity.
Our staff has great experience in EU funded projects and we have more than 30 projects implemented by now in different funding lines (some of them as a subcontractor, and part of them directly). We have an intensive profitable activity, 245 employees (medical doctors, physiotherapists, psychologists, therapists, occupational health specialists etc.) and a turnover of 8 million euros.
GESEME is specialized in Occupational Health and Safety and in National and European Projects Consultancy, providing specialized services for:
Occupational Safety
Tailored Vocational Educational Trainings in Occupational health and safety, Active ageing, Health and wellbeing
Active ageing
Sport Medicine
Physiotherapy
Psycho-sociology
Health Surveillance
Industrial Hygiene
Labor Ergonomics
Coaching for balancing the professional life with the personal one
Workplace biomechanics
Online Corporate health platforms
Campaigns for healthy habits
With the main headquarter in Barcelona, GESEME has several offices across Spain (Valencia, Malaga, Madrid, Girona) and at European Level, has established since 2014 an office in Bucharest, Romania, to carry on health and safety and projects consultancy.
In Spain, GESEME has taken part in Occupational Health and Safety projects developed by a significant number of industrial and territorial associations. Among its clients are some of the main Spanish trade unions, employer's association, public entities and enterprises.
In the framework of the projects, GESEME has developed several tools that have been providing informative knowledge about obligations and responsibilities in the area of labor risks.
In the last 3 years, Geseme offered for more than 60 000 people Vocational Educational Trainings in Active ageing/ Well-being and Health/ Occupational health and safety.
Website: www.geseme.com